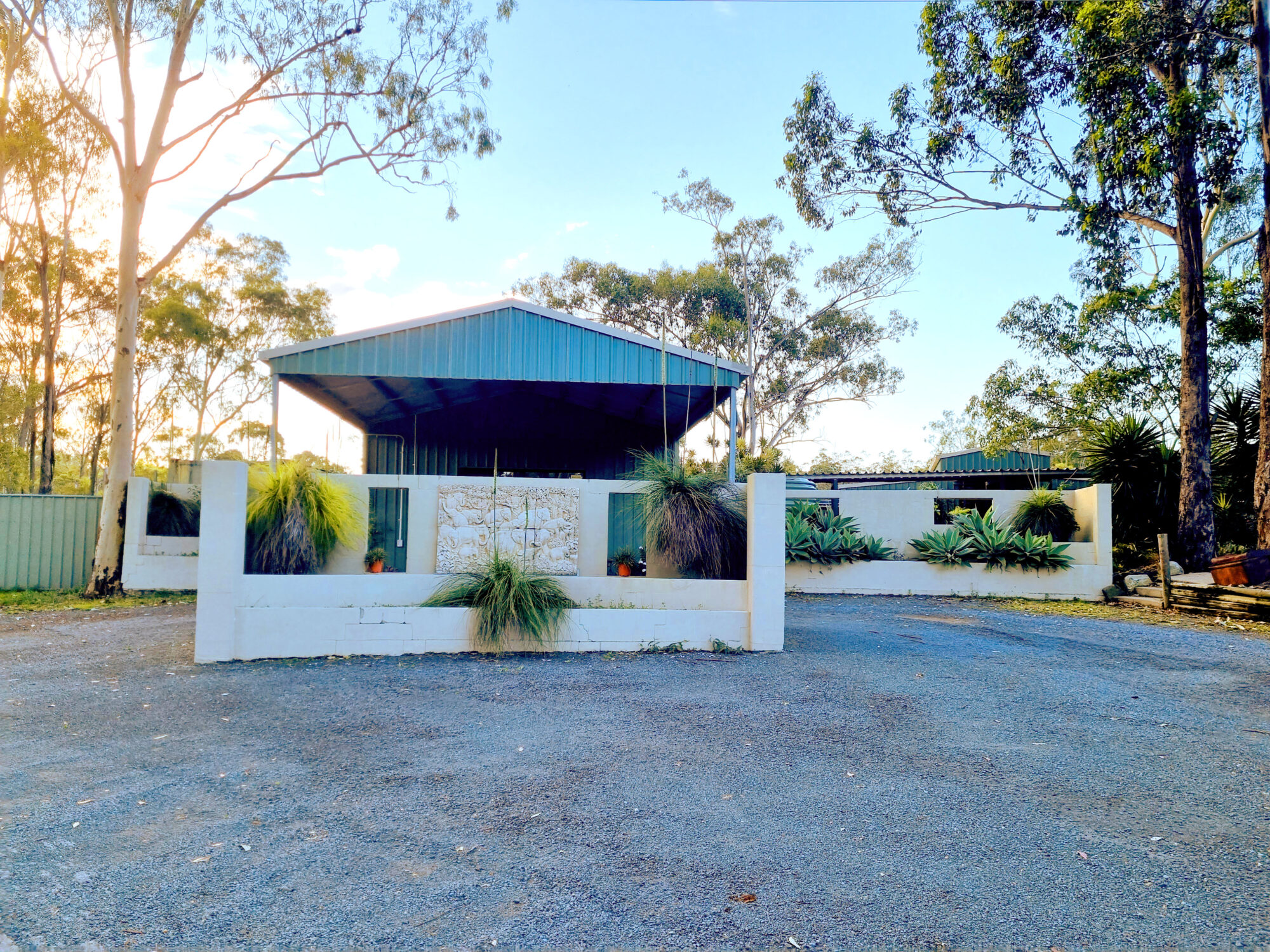 Yeppoon Cattery
The Yeppoon cattery is 120 m 2 fully insulated and soundproofed airconditioned building with a 30 m 2 sun/grassy area.
The main area is 72 m2 and contains 14 individual, 1 x 1.2 x 2.5 meters high pens and play areas
The second additional Communal / Shared Cattery Area is 48 m2 and has beds, ladders etc
The outside sunning area is 30m2 grassy area.
Cattery Boarding Costs
First cat is $17 a day additional cats from the same family are $16 per day
Peak times $20 a day additional cats from the same family are $20 per day.
Peak Seasons, season is school holidays, public holidays, Christmas and Easter and New Year's holidays.
Optional Extras
Medication $2.00 per administration
Own Food $2.00 per feed although we do provide quality vet approved meals. If your pet is on a special diet. We don't offer a discount for bringing your own food.
Conditions for Entry
Cats, F3 is the minimum vaccination.
We must see the vaccination certificate prior to arrival
The vaccination covers Rhinotracheitis, Calicivirus, and Panleukopenia.
Adult cats – the vaccination must be completed 14 days prior to boarding with us.
Kittens – a full series of vaccinations must be completed depending on the vaccination series this may be two or three injections.
We cannot accept any cat that is not fully vaccinated.
Minimum Treatments, worming and flea treatment should be done 28 days prior to boarding. With the constant threat of paralysis ticks in the area we recommend that you also treat for ticks.
It is the responsibility of the pet owners to advise of any medical conditions that the pets may suffer.
Health plans, we are happy to continue any health plans that your pet is currently undertaking.
Cats should be desexed prior to boarding. There may be negotiation on un-desexed cats boarding but that will be by negotiation and is not guaranteed.
All cats should be secured in an enclosed carrier when they arrive. You must label your carrier clearly.
Your contact details must be up to date and accurate to enable us to contact you and care for your pet appropriately.
Whilst it is nice to bring toys and bedding with your pet they often become well used or even destroyed when your pets are boarding with us. We take no responsibility for any toys or bedding. You must clearly label all items that you bring in with your pet.
All our rates include GST our payment methods are EFTPOS or direct debit
A non-refundable 20% deposit (min $20) is required within 7 days prior to arrival.
Any bedding damage that is caused by your pet will be charged as per our boarding agreement.
We do have a full list of policies that you can access.
Cancellation / No show Policy
When you book you may be charged a booking fee. If your cancellation is 7 days prior to the booking a full refund will be applicable, after 7 days it will be a 50 % forfeit of fees and the remainder will be held as a credit. Failure to show will forfeit of the boarding fee.